Deluxe CL10KT Vertical Round Bottom With Stand 304 Stainless Steel Water Tank 500L/110G
FEATURES :
Nominal Capacity: 500L.

External Diameter: 760mm 30".

External Height: 1720mm 69".

Material: SUS 304 Nippon Steel Japan.

10 Year Warranty (

Not applicable for covered area (Under the roof)/ Below ground level/ Basement. ) Terms & Conditions Apply.

SPAN Approved, IKRAM Certified, SIRIM Certified.

Advantages :
Elegant design, highly durable.
Good investment.
Easy to install.
Good for outdoor installation.
Free from toxin.
Free from odour.
Free from bacteria.
Free from chemical.
Free from fungus, algae, insect and water contamidation.
Fire resistant.
Environmental friendly.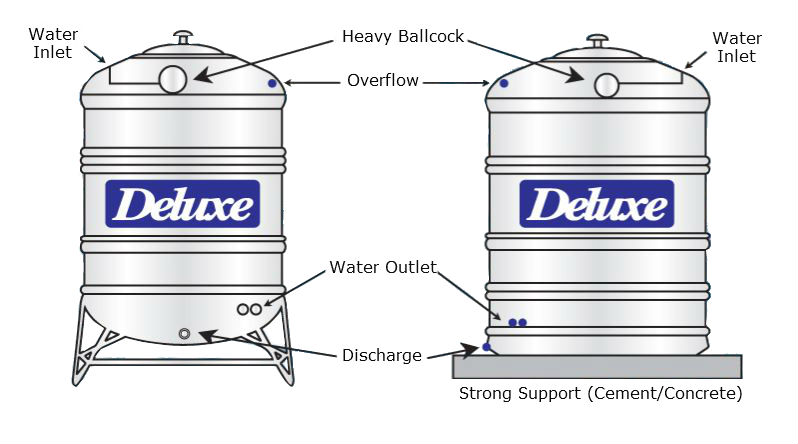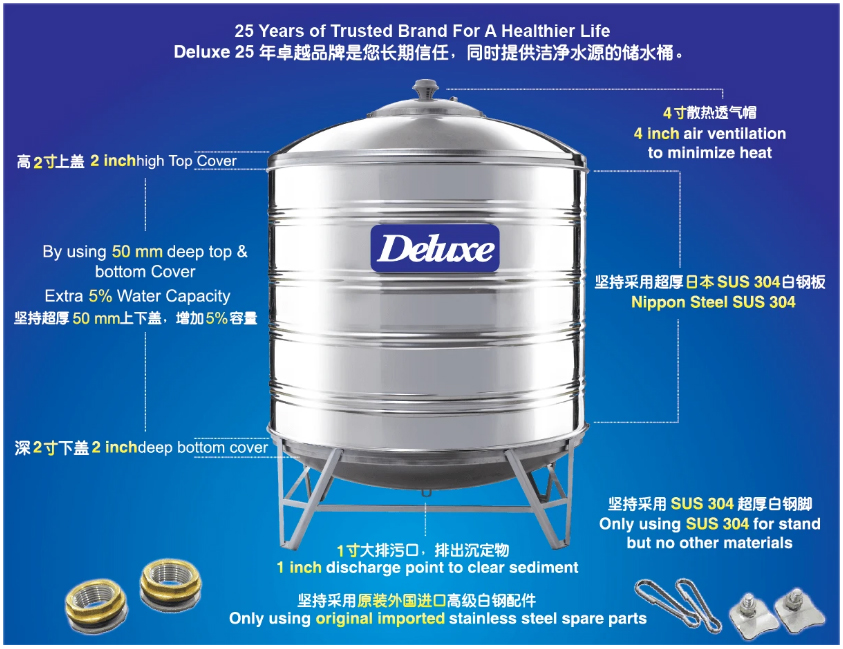 Disclaimer
All product images shown are for illustration purposes only. Actual products may varies in term of size, type, brand, version, colour, and other relevant characteristics.