Kossan N250SA PE Water Tank Square Series 1500mm (T) x 1170mm (B) 300G (NC)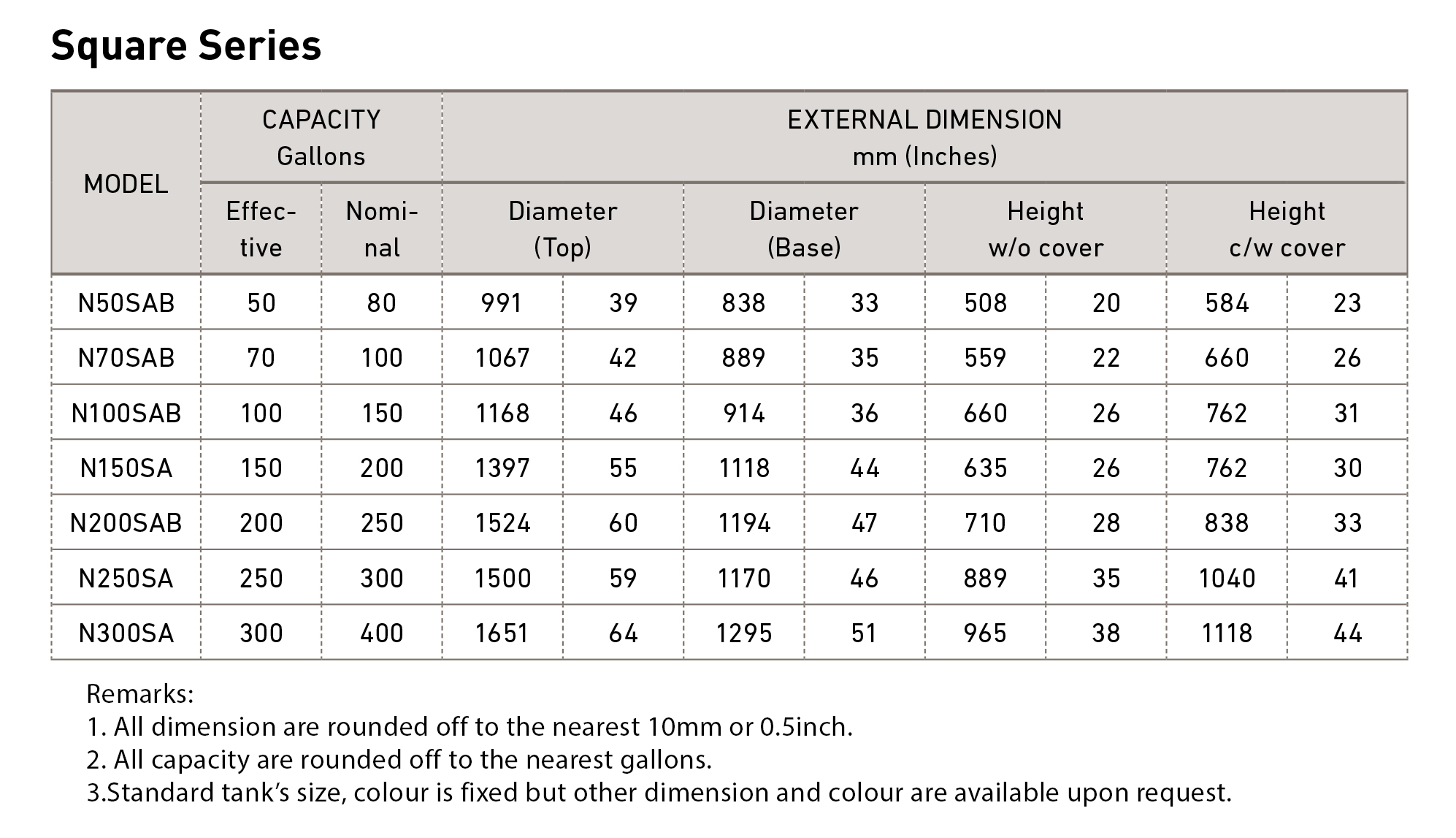 PE WATER STORAGE TANKS
Our PE Water Storage Tanks are specially designed with a seamless one-piece construction making them lightweight and particularly strong. Made from superior food grade Polyethylene resins, the PE storage tanks are non-toxic and odourless.
Stress-free and leak-proof, the PE water storage tanks are practically maintenance free and have higher durability.
We are also offering a range of different capacity from 50-600 gallons.
Warranty
10 years for indoor use and 5 years for outdoor use.
Disclaimer
All product images shown are for illustration purposes only. Actual products may varies in term of size, type, brand, version, colour, and other relevant characteristics.