Nippon Paint Pylox Easy Spray Paint 400CC (Standard Colour)
Description :
Pylox Lazer is a quick-drying thermoplastic acrylic based paint, that can be used on a wide range of interior and exterior substrates. It is commonly used for DIY decors and makeovers, spot repairs, repainting and reconditioning purposes.
Features :
Quick dry .
Excellent colour uniformity.
Easy spray application.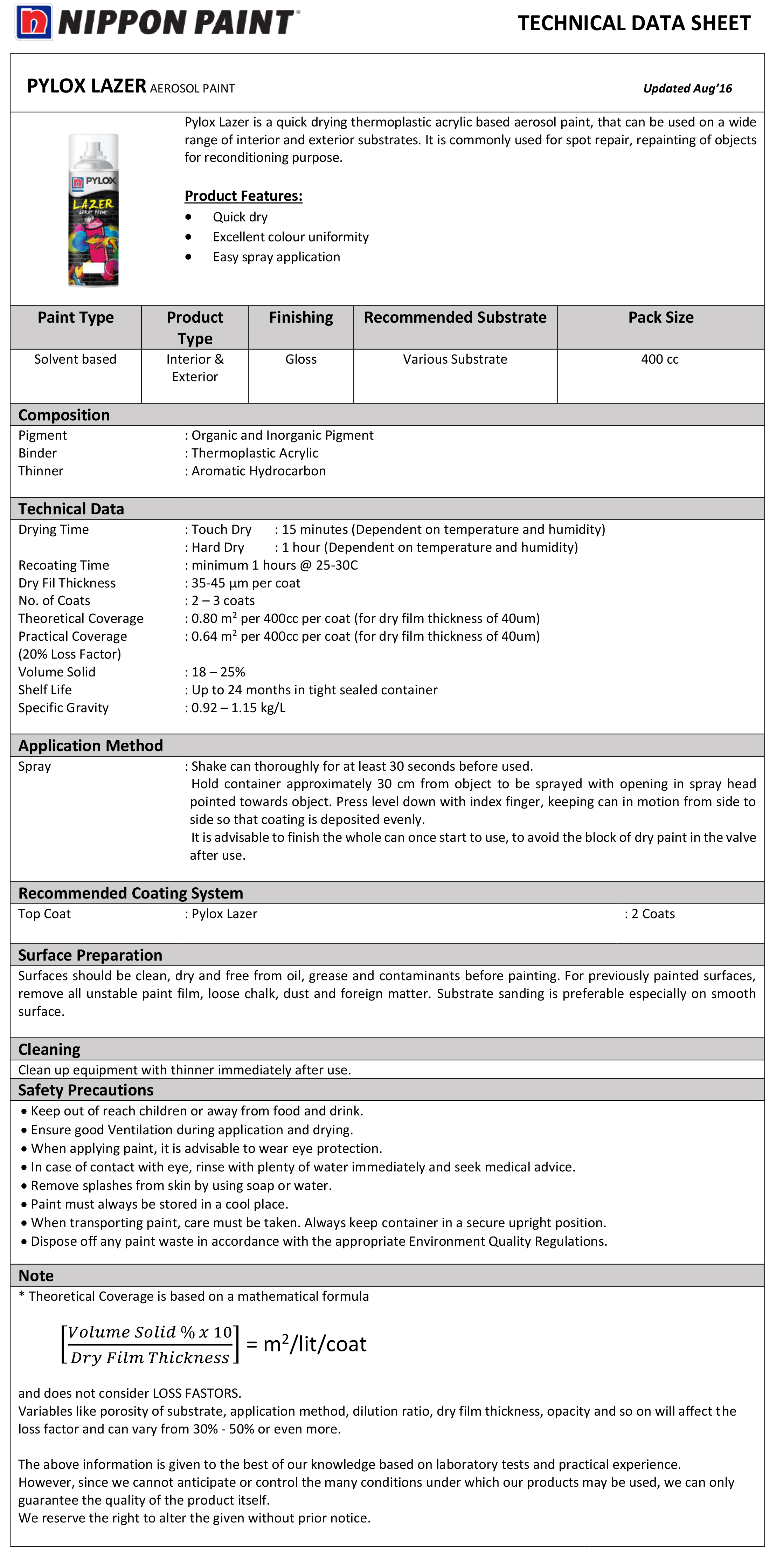 Disclaimer
All product images shown are for illustration purposes only. Actual products may vary in terms of size, type, brand, version, color, and other relevant characteristics.