Stainless Steel Kitchen Sink Bowl Basin Drainer SS1842 1070mm (L) x 460mm (W) x 150mm (H) x 0.5mm (T)
Suitable for house, shop, restaurant or factory
Sinks made from extra-tough stainless steel
Resistance to corrosion and rust
Stainless steel for superior strength and durability, dent-resistant
Highly durable and long-lasting.
Bowl sink perfect for multi-tasking, soaking and washing your largest pots and pans
A gently sloped bottom that prevents standing water inside the bowl.
Optimized angle keeps glassware from falling when placed in the kitchen sinks
Generously curved corners are easy to clean
Extra-thick sound-absorbing pads cover over 80% of sink base to absorb noise from dish washing and waste disposal.
Prevents condensation that can damage kitchen cabinets.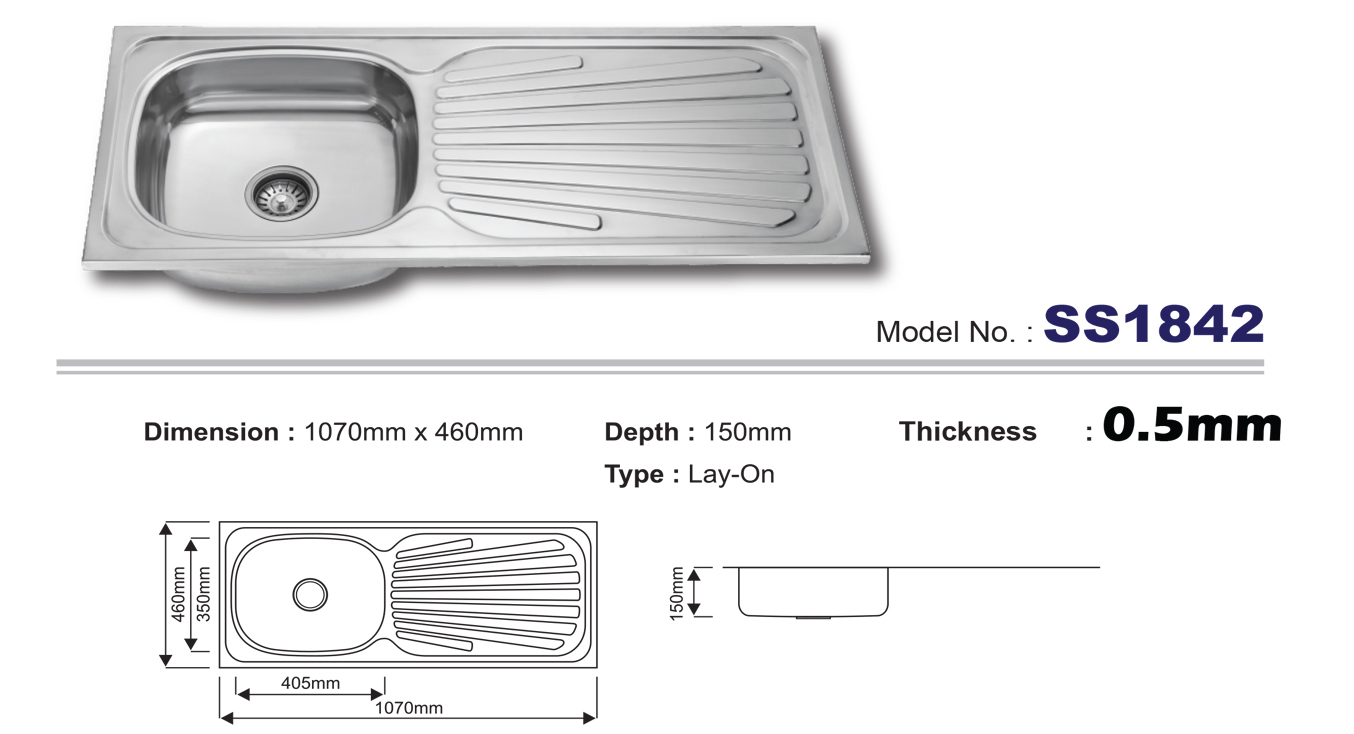 Disclaimer
All product images shown are for illustration purposes only. Actual products may varies in term of size, type, brand, version, colour, and other relevant characteristics.